Small Changes ... Big Shifts
Feb 07, 2023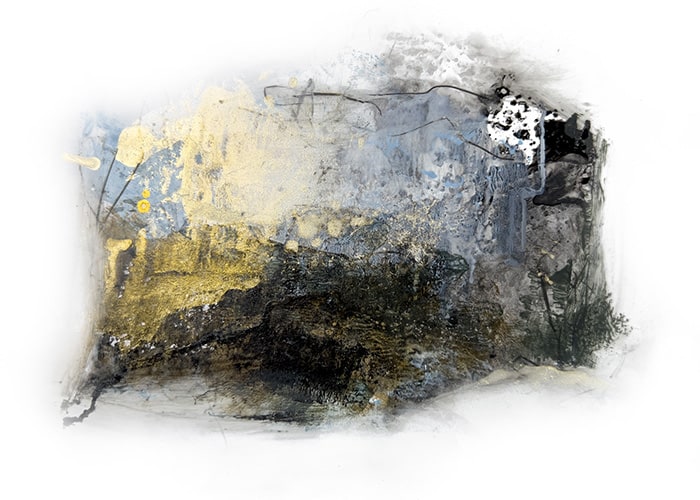 Winter Walk: Gold Veils II, 7 x 5 inches, acrylic inks and graphite on Yupo paper
Do you find winter to be productive and enjoyable?
For me, those two adjectives don't always go with the season, but this year, winter has brought forth a new series and important life changes, and I wanted to share what I've been learning in the hopes it might add to your life as well.

This year, I've been focusing on the small.
I've been reading Michelle Obama's new book The Light We Carry, and one thing she touches on is something I've done intuitively throughout my life but didn't think much about:
When we encounter overwhelming circumstances, it can be ever so helpful to pull back and concentrate on something small to get us through. Something we can complete and feel good about. Something tangible. Something that gives us joy, or at least satisfaction.
For Michelle, it was knitting during lockdown.
For me, it's working on small paintings no larger than 5 x 7 inches in the winter.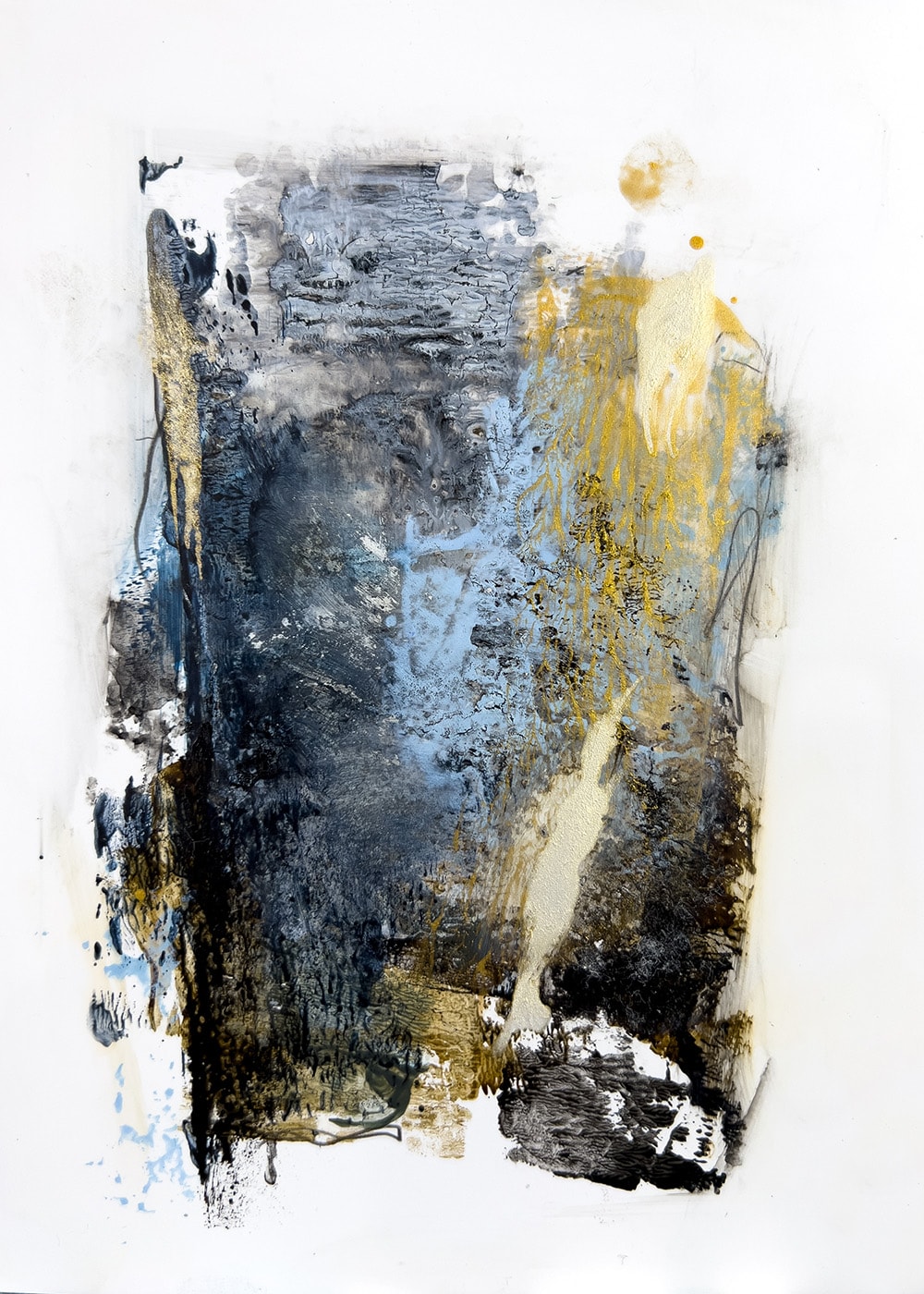 Winter Walk: Gold Veils III, 7 x 5 inches, acrylic inks and graphite on Yupo paper
Because winter can overwhelm me.
So I fight back with small bits of beauty, like snowshoeing with a friend on a beautiful winter day.
I look for the small: the particular twist of a tree branch; the sprinkle of brambles that peek through a drift; the way light reflects on a frozen pond, ever so subtle, but still there.
And above all, the way beech leaves cling in gold veils and shimmer ever so slightly when the breeze hits.
I could not stop staring. They brought such delight and deep stirring. Emotions and memory converged and would not be satisfied until I let them have their say.
All of this inspired a new series, which is called Winter Walk: Gold Veils.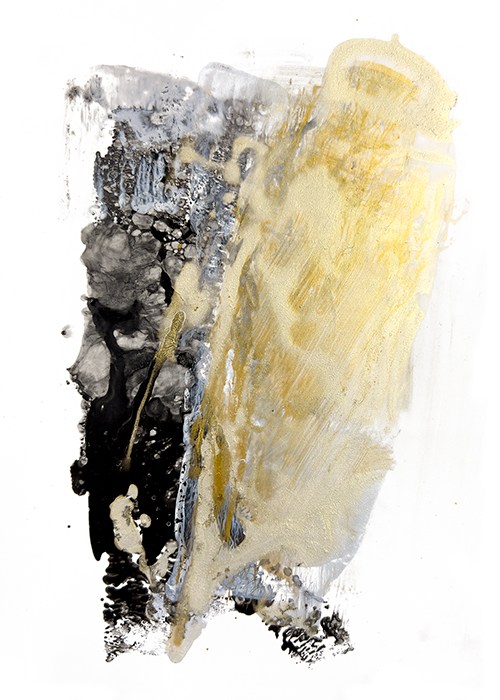 Winter Walk: Gold Veils I, 7 x 5 inches, acrylic inks and graphite on Yupo paper
What you see here are the first three pieces, and I cannot say enough about the sense of joy, excitement, and calm they brought me. Their small size allowed me to explore a much bigger shift in my work. I approached with curiosity. Felt a little thrill when I saw what began to happen. Took risks. Pushed myself further.

I'm still exploring with more pieces that I hope will eventually make their way to completion. But for now, I'll delight in how these paintings reflect what I felt that day.

What might your small thing be for you? I'd love to hear.