Coming Back to Life
Jan 20, 2018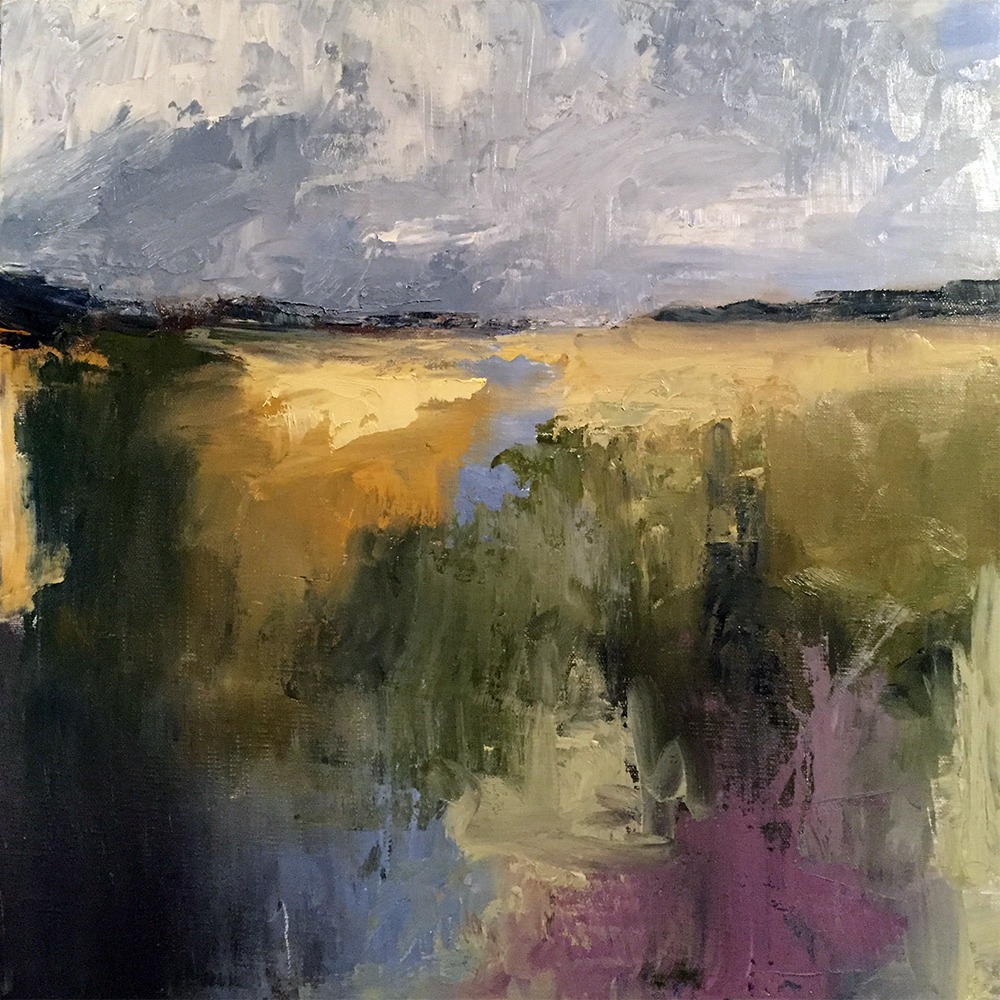 Those who read this blog will notice a year's gap in time between this post and the last. There's a reason. During that time, I was losing my husband to brain cancer, and all my attention and energy went to loving him through it as best I could. Although I struggled with whether to say anything about it in this blog, I will never regret making the choice I did to care for him. We shared many loving, beautiful moments, even through some horrible circumstances, and I will forever be grateful that I was able to be present for him and for our time together.
An Artist Cannot Hide
Eventually, I realized that to hide my experience would be to hide myself, to hide something integral to my growth as an artist, and after what I've been through, I'm not willing to do that any longer. Besides, I'm a firm believer that when we share our experiences, especially the difficult ones, when we dare to be vulnerable and honest and dig deep and cry out the secrets we think no one else carries, we find ourselves telling a universal truth. To our surprise, we often find that truth helps strengthen others, because it touches that same deep place in them they thought no one else knew about.
My husband, whose name was Brett, was a gentle, highly intelligent, sharp-witted, extraordinarily talented man (he was a world-touring acoustic guitarist and songwriter). He fought the disease bravely for six years—it started out as a grade III anaplastic astrocytoma and then, as brain tumors tend to do, it came back aggressively, this time as a grade IV glioblastoma—but eventually, there was nothing more that could be done treatment-wise. There is so much to say about the experience, so much to say about grieving in general and how our society does not handle it well, so much to say about being a widow too young and having to find out who I am now that Brett is no longer with me after being such an integral part of my life and my identity for 15 years. And I will say what I need to, but that's for another forum.
This forum is about my art journey, about my exploration through the visual. Today, I begin to post again.
A New Direction
Brett passed on April 15, 2017, and after being overwhelmed and going about taking care of what needed to be taken care of in a rather robotic fashion, I decided to do something I'd wanted to do my entire life but never allowed myself to: take a solo cross-country road trip. I thought it would be a good way of moving forward metaphorically as well as literally. I've always loved road trips, loved driving and the excitement of being in new places. I knew in my bones it would be the right way for me to have the space to grieve and heal and, I hoped, slowly come back to life.
Nature is my go-to place; it has never failed me during times of trial, and it didn't fail me this time. I camped in national parks so I could enjoy solitude and feel awed by beauty, feel connected to something much larger. I challenged myself to do things that scared me (such as camping solo in bear country). I visited friends along the way; I purposefully timed the visits so I wouldn't become too much like a hermit and risk getting a bit weird in my isolation. Solitude is one thing; isolation is something completely different.
Along the way, I got more deeply in touch with myself as an artist.
It took months to assimilate what I'd been through and awakened to. I left in mid-June, painted one piece in a hotel after I drove on the Blue Ridge Parkway, got home in mid-September, went to the studio excited to produce an entire new series, started four or five pieces that didn't quite work, and then ... nothing. I hadn't realized quite how exhausted I was, and what I needed was rest. Lots and lots of rest, with no pressure to produce or even work. I decided to listen to what my intuition was telling me, so I stayed away from the studio and focused on doing as little as possible. Not easy for the driven overachiever I've always been, but necessary.
A New Process
I decided that if I couldn't quite get to the studio, I could bring part of the studio to me. I went and gathered enough painting materials to do a few pieces, and I brought them home. I set up my easel in the guest room. I worked on a painting that failed. Rather than be crestfallen, I put it down and began another with leftover paints; I had no plan or preconceived notions of what I wanted the painting to be. All I knew was that I wanted to explore the intuitive, emotional experience of the road trip and the power of the scenery I encountered. I didn't want to render it accurately; I wanted to express it and feel it, through color, shape, light, dark, movement, energy, thickness of paint, layers of meaning.
As I moved the paint on the canvas, I was brought to a place and an emotional experience I had in Colorado. I thought about the unique light that a coming storm can bring, especially in areas of vast space, and the metaphor to my own life wasn't lost on me. On my birthday, which I half-jokingly dubbed my "Rebirthday" in texts to friends as I traveled, I came upon the Great Sand Dunes and spent half the day marveling at them. As I left, a storm approached from the east. The quickly moving dark clouds cast shadows over much of the prairie (I traveled between two mountain ranges with a big prairie in between--quite dramatic in its own right), but slices of sun insisted on having their say. A strange but fascinating yellow/green light shone down on expanses of prairie grass, and its warmth against the cool of the gray patches of sky stirred me deeply. I wanted to express that stirring. And so I did. And I made my first painting of 2018: Leaving the Great Sand Dunes Before the Storm (Study), which is now officially part of the Road Trip Series I'd envisioned so many months ago.
To me, this is a painting of finding strength again. Of weathering the storm and holding on to enough grace to see the beauty in it. It made me think about how important art is, because it, like nothing else, makes us wake up and notice things in a new way. It changes us and makes us come to life. And that's a good thing.