All the Gifts I Need
Jan 01, 2019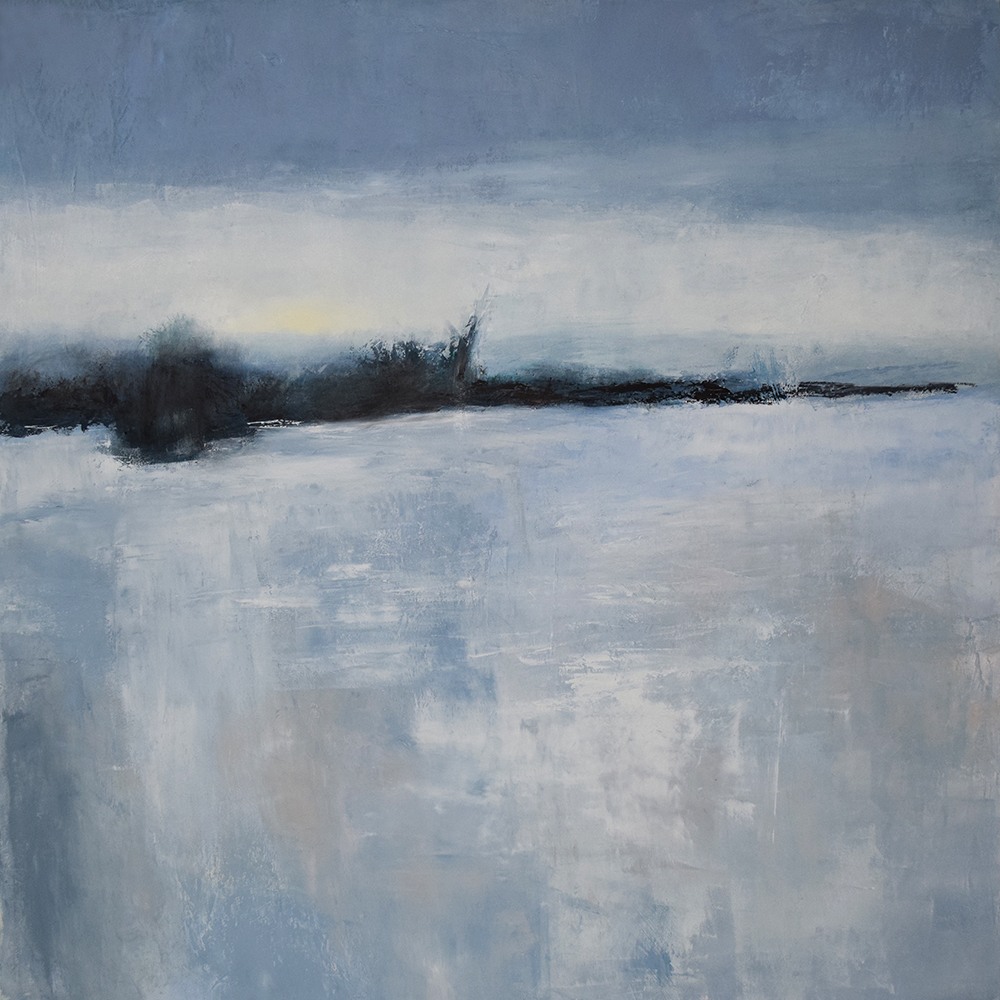 First, an alert: this post borders on the sentimental. That is anathema to many an artist, and most times, for good reason. But I've never been an absolutest (the world doesn't work that way), and in this case, sentimentality is not only okay, it's a good thing.
Hear my point, if you will. The definition of sentimental is: "of or prompted by feelings of tenderness, sadness, or nostalgia." And what is the holiday and post-holiday season if not a bit nostalgic and tender and sentimental? Those are key ingredients for creating meaning in our lives. It's why I watch It's a Wonderful Life every year. In our tough old world, we need to be reminded of the sweetness inherent in the human condition. Christmas and the New Year are our seasonal reminders.
I know we're past the season, but I have to confess something. I got a little behind with emails and other art business, because, well, over the past few months, I fell in love, and for the first time in a while, I got to enjoy Christmas fully. It was an adventure for sure, and even included a trip to London to spend Christmas Eve and Christmas Day. I literally got swept off my feet.
Here's another confession: I'm a Christmas music nut. I mean, I LOVE good Christmas music. (Again, I know we're past the season, and you might be sick of all things holiday related, but please bear with me, because this is about more than Christmas.) This year, I got really excited, because one of my favorite musical artists, JD McPherson, came out with a Christmas album. I played it nonstop, and I danced and sang to it while making dinner many a night. (Sssh. Don't tell.) It's good. It's really, really good, and all the songs are originals that I'm sure are soon to be classics. (Some of the songs are refreshingly sentimental, and some put a snarky twist on the holiday tradition.)
One of the songs is called "All the Gifts I Need." The refrain is, "It's not even Christmas yet; I got all the gifts I need."
That has given me pause and made me think. In a big way. About all the gifts in my own life. And how important it is to share what I'm so very fortunate to have.
I didn't get to send out Christmas cards the way I usually do–only a few made it (because the swept-off-my-feet thing). So, I decided to send out New Year cards instead. My first painting of 2019, entitled Winter Light was the choice for the cards, which I sent to collectors and anyone who responded to my posts on Facebook and to an email saying they wanted one. It was my way of giving. A way to spread some peace, and some joy. Because peace and joy are very, very good for us.
This painting was created from the memory of many, many hours spent outside on ponds or lakes ice skating, whether with other kids in the neighborhood or by myself. That blissful mixture of feeling chilled from the winter temps but also warm from the exercise, where all my senses heightened and things crystallized and I felt so alive and content. (And filled with both peace and joy, the two held exquisitely, intertwined.) That particular light a winter cloud bank brings, and a blanket of hush in the air. Where hope and possibility whisper, even (especially?) in the cold, if only you open yourself up to listen and see and feel.
I received (and gave) my first real kiss after skating on a day like this. And the boy who kissed me told me he loved me, too. I have no idea where that boy is now, but it's a memory I'll always cherish. I thank this painting for bringing that memory to the forefront, and I hope it will give you some fond memories of your own to savor.
Here's to a new year of making wonderful memories.
And to art and the sweetness it can bring (this isn't to be confused with saccharine), even if it does border on the sentimental. Because you know what? It takes a lot more courage to allow oneself to be vulnerable and honest and show tenderness and sentimentality and yes, love, than it is to hide and protect oneself behind a wall of cynicism or fear, or, in the words of Oscar Wilde, "intellectual dandyism."
And oh, it brings so much more reward. That's what I've learned, anyway. Happy 2019.